Back to blog
A cheap and cheerful Easter with the kids: Ideas for young ones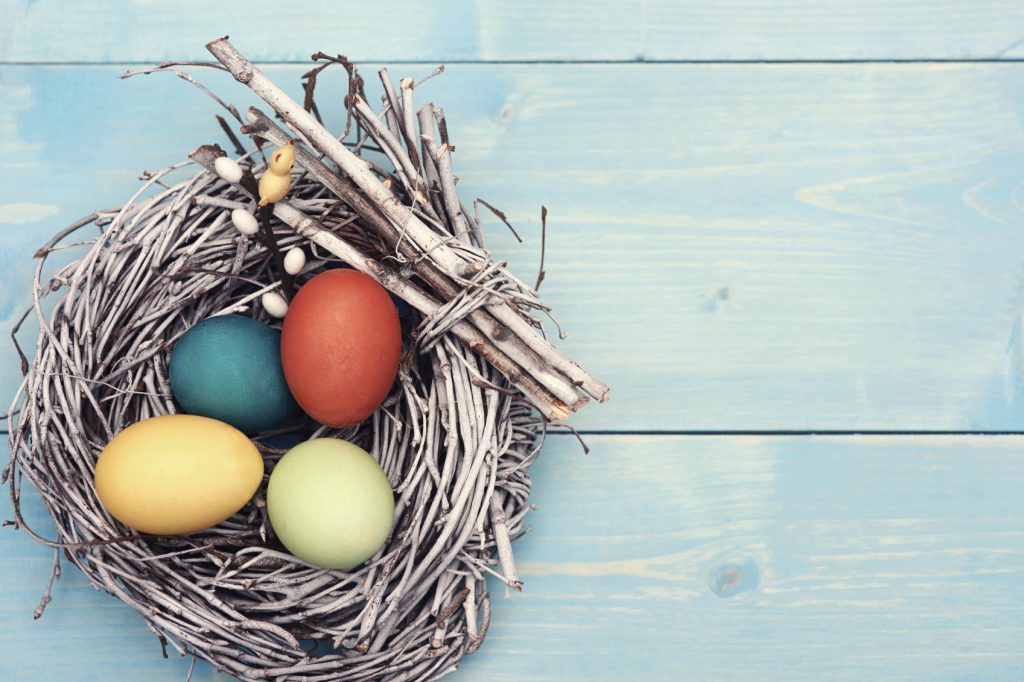 Easter comes around quicker than you think – aside from Valentine's Day, there are few holidays on our calendars worth addressing once New Year rumbles past us, and as we're all content with squirrelling away until the nice weather comes back in spring, Easter's the first time we can really venture out. But what's the best way to have fun and save money at the same time?
Here are some great ideas for what to do as a family once Easter affords us a fantastic long weekend to enjoy ourselves over.
Finger puppets
All you need for this is a bunch of pipe cleaners in Easter colours – yellow, green, blue, pink, purple, red – some card, googly eyes, tiny pom-poms, glue, and child-friendly scissors. All you need to do is have your child wrap a pipe cleaner around their finger, then attach pom-poms, cardboard shapes and eyes to make the character of their choice – a bunny, a cat, a chick. Whatever takes their fancy! Build a cardboard set for a play from your kids, or make a competition of it and invite their friends!
Easter baskets
Okay, so you may need to make some cakes here – or just buy some cheap ones from the shop! – but get some large cupcake holders (the paper kind) in different colours to hand out to the kids. Have them place the cake at the bottom and build up into the rest of the holder with an assortment of treats – miniature chocolate eggs, sprinkles, strawberry laces, whatever can be decorative! Whoever wins, you can guarantee each kid will be happy scoffing their creation at the end!
Egg decorating – go wild!
This is one that one of the team did at school, but it's fantastic! All you need is a lot of cardboard, felt tips, crayons, glue – whatever you already have in the house, really. Set the simple task: decorate your egg however you want! You could make a car, a spaceship, a rock band on stage with four eggy singers… one thing's for certain: it could take them all day to make, and you've got something to put on display in the end!
A good, old-fashioned Easter egg hunt (with your own rules)
It may sound pretty boring, but Easter egg hunts are fantastic fun, especially if you make up your own rules. The standard game is best played with inexpensive plastic eggs you can pick up for next to nothing at £1 shops, but consider these spins to make it better…
Paint one egg gold and hide it in a particularly tough spot (that the kids will be able to reach!) and make that the extra-special prize.
If your kids have their own bedroom, hide one special egg inside for a present that's just for them – almost like a personal Crystal Maze!
Don't make it about who finds the most – aim for who can find them the fastest, find the first, or even find the last – it keeps them looking!
Get the kids to hide eggs for you, and reward whoever finds the best hiding place.
Author

bambooloans

Posted

14 March 2016