Back to blog
Breakdown cover: a guide to everything you need to know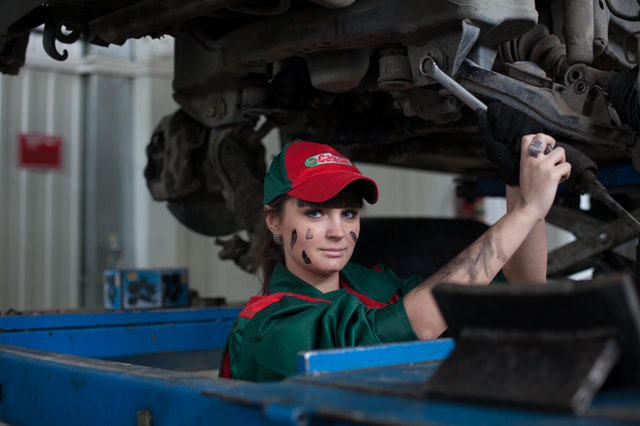 Have you ever been driving along and then heard an awful splutter and instantly realised that a long wait at the side of the road was ahead of you? How about a warning light coming on out in the middle of nowhere? Or a sudden flat tyre? Breaking down in your car is never fun, but it doesn't have to be expensive, if you get the right breakdown cover.
So, without further ado, let's break down breakdown cover.
What is breakdown cover?
It is – just as the name suggests – cover for when your car breaks down.
It can get a bit scary if you break down on a long journey or in the middle of the night, especially if you don't have anybody to come and get you or tow your car to safety.
Breakdown cover does just that.
You'll get access to roadside recovery (the ones that fix the car at the side of the road if it's a simple problem and roadside rescue (where you're towed to the nearest garage).
What are the types of breakdown cover?
As a rule, there are two types of breakdown cover: standard and pay and claim.
Standard breakdown cover is the most popular option: you choose your level of coverage and pay the amount in advance as a lump sum. You're then covered within the terms for any call-outs during that period, so any breakdown assistance is provided quickly and free of charge.
(Some companies do 'personal breakdown cover' which covers you, whatever car you're in as driver or passenger. Others do 'vehicle-based', which only covers the car.)
Pay and claim cover is the other, far less common, type of breakdown cover. It's essentially the same as standard breakdown cover – you get roadside assistance and recovery – but with some very major differences:
Unlike the RAC or AA (who provide standard breakdown cover), pay and claim companies send out third-party recovery services.
Unlike standard cover, you have to pay for these recovery services at point-of-use and then claim it back from your cover.
Pay and claim cover is usually cheaper, so it's a cost vs convenience issue. (And most people plump for convenience. What if you're strapped for cash when you break down?)
Other types of breakdown cover:
Some breakdown policies include other types of breakdown cover – but these can get a bit confusing. We've broken them down for you.
Home assistance
Pretty much what it says on the tin: if your vehicle breaks down while you're at home, you can still call out recovery to get your engine ticking over or give you a jump-start.
Onward travel
Onward travel policies are entirely dependent on your breakdown cover provider, but usually include car hire or alternative transport to your destination or address, while your vehicle is getting fixed up.
European cover
If you're a keen traveller, this is a policy you'll want to have (it's usually an add-on for your standard cover).
Not only does it prevent the huge costs of breaking down abroad, but it makes sure that you get a 24/7 English-speaking helpline.
The removal of the need to 'erm', 'ahh', point and rack your brain for what you learned in GCSE French is worth the extra price alone.
At Bamboo, we recommend getting breakdown cover of one variety or another, just for peace of mind. (And, just to be safe, why not perform some simple maintenance checks on your car before setting off on long journeys?)
Author

Jack Barclay

Posted

8 May 2018