Back to blog
How to haggle for a new car – things you simply can't forget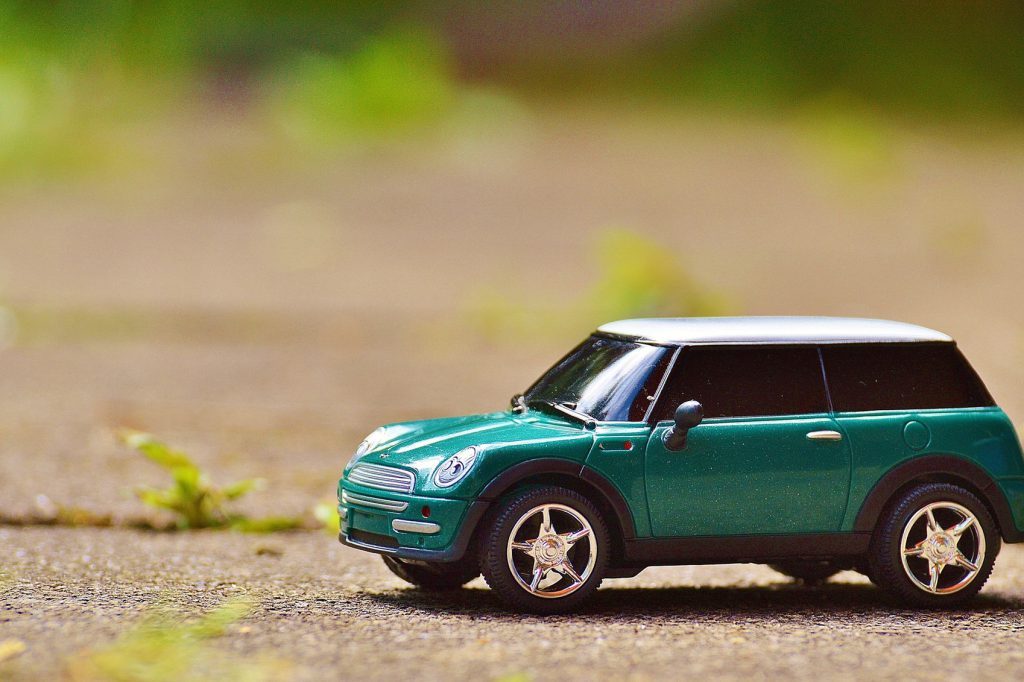 Do you know how to haggle effectively when buying a new car?  Money Advice Service research reveals 64% of those who tried to negotiate when buying a car were successful, with just 16% of those failing to bag a discount.
A lot of people get frustrated by the process of buying a new car, not only because of the hard talks that they need to go through with salespeople, but also because of the worries that they'll forget to check something important until it's too late. Well, don't fear – we've got the tips you need to ensure you get the right car for the best deal.
How to haggle for a new car: Before you buy
Firstly, know what you want from your car in terms of features. If you can focus directly on this, then you have your bottom line; it effectively means that salespeople won't try to make you get a lower-spec car to cut costs; your sole aim should be to get the things you need at a discount.
Your second port of call, once you've figured out what you need, is to find out the list price of the car you want. The best place to start is the manufacturer's site, but it's worth taking this with a pinch of salt, especially when you remember the money lost by simply driving off the forecourt. We also recommend that you check What Car?, Auto Trader, and Parkers.
Naturally, there's a lot of competition in car sales. Take a look at the different garages and dealers near you to see what kind of incentives they offer, from financing options to even the smallest-looking extras, like a full tank of petrol or special car mats.
If you don't test drive the car, then don't buy it. It's that simple. Don't just stick to the immediate one or two miles near the dealership, either; consider carrying out hill starts, around tight corners, on differing road surfaces, and at a range of speeds. Chances are you're spending more than £8,000, so why should you only have a go for a few minutes?
Finally, if you're part-exchanging a car, you need to make sure you trade it in for the right price – or sell it with a third-party organisation that you know will give you a good deal (even if it's for the sake of selling quickly, like with We Buy Any Car et al). As recommended before, Parkers can give you a rough valuation.
During negotiations
Whatever you do, don't give away the maximum amount you're willing to spend on the new set of wheels. At the end of the day, they'll push you to it and make you pay that. The salesperson may make you think they're giving you a good deal for it, too, but they know their margins much better than you.
As with all bartering, you need to start at a lower price than you're willing to pay. The general rule of thumb is to go around 15% lower (if, say, the car is £10,000).
If you're making an offer or a counter-offer, don't let the silence affect you; keep quiet until the salesperson replies to you.
Don't try to talk to the salesperson as if they're one of your best mates, but at the same time, you need to be polite and friendly to them. While we all know that they really want to sell cars (as commission etc. depends on it), they'll be much more likely to bend the rules for you if you make yourself likeable.
Are you planning to pay in cash? Let them know this right at the end. Salespeople will usually assume you're planning to go on finance (and they make their best margins on this).
Finally (part one), don't let pride get in your way. If you want the car, close the deal if the price is agreed – don't keep pushing, as they can easily back away or conveniently "forget" the other bonuses they may have lumped into the deal at an earlier stage.

Author

bambooloans

Posted

24 August 2016