Back to blog
Valentine's Day gift guide: 7 romantic, thoughtful and thrifty gifts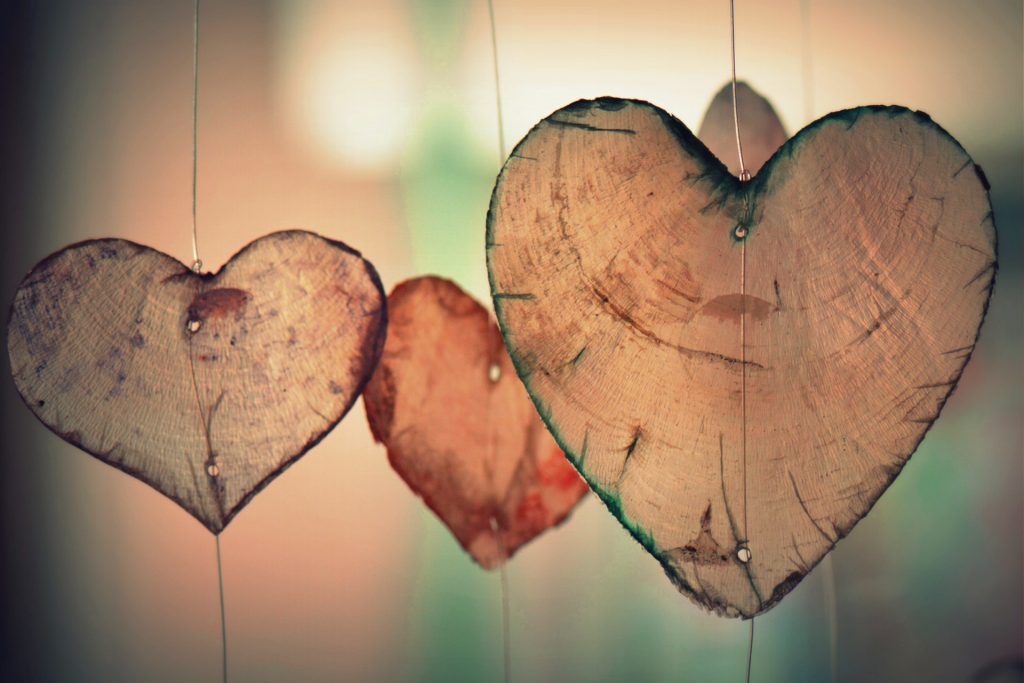 Valentine's Day is on the horizon, so here's our Valentine's Day gift guide, with everything you need to be romantic and thoughtful, without breaking the bank.
We've searched high and low to find the best, most romantic, most thoughtful presents and most budget-friendly gifts that are bound to put a smile on that special somebody's face this year.
And because it's 2019 and everybody deserves to be treated on Valentine's Day, we've made sure to only pick presents that you could buy for your boyfriend, girlfriend, husband, partner, crush or "we're-not-really-putting-labels-on-it"-er.
Bamboo's Valentine's Day gift guide:
#1. For loved-up couples:
A Personalised Illustrated Couple Print 
The first item on our Valentine's Day gift guide is a fully customisable print. Just tell the illustrator what you both look like, choose what text you'd like at the bottom and order. They handle everything else, and soon this super-cute illustration lands on your doormat.
#2. For pun-loving partners:
His & Hers Sole Mates Socks 
We think it was Shakespeare that said: 'Nothing says true love quite like a good pun.' Well, maybe he didn't, but we still think adorable socks are a great way to walk that cheesy-but-not-too-cheesy line this Valentine's Day.
#3. For couples that want to get away from the hustle and bustle:
A night glamping for two 
The third romantic gift in our Valentine's Day gift guide is a night spent under the stars together.
A  glamping experience gets you one night in a cabin, pod or wigwam out in the open, away from the distractions of modern life, so that you and your partner can spend some quality time, just the two of you.
#4. For couples that have done a lot together:
Personalised 'Story of Me and You' Print
If you and your partner have spent years collecting memories and going on adventures, a cute and thoughtful personalised print is absolutely perfect. Fully customisable in every way — from the events to the dates — this print is a great way to celebrate everything you've done together so far (and make it impossible for your partner to ever forget anniversaries again).
#5. For infatuated foodies:
A fancy recipe and the ingredients to cook a meal
The fifth item on our Valentine's Day gift guide isn't really a gift at all, more a gesture of love.
Not only do you get to wow your partner with your cooking skills, but prepping and cooking a meal together can be a really romantic experience. Put some nice music on, dim the lights a little and enjoy the experience of cooking a meal together.
Jamie Oliver's page of romantic recipes is a good place to start looking for ideas, but why not go all out and try to replicate the meal you had on your first date?
#6. For couples keeping an eye on their budget:
A love letter
This one is an old faithful. And it's completely free.
For all of the talk of presents and spending money, the best Valentine's Day presents — the ones that you'll remember for years to come — are the ones that are thoughtful and make your partner feel special. So, if you're a little strapped for cash, why not write them a beautiful letter. You don't have to get all Shakespeare with it, but writing something from the heart about how much your partner means to you is a surefire way to put a smile on their face.
If you want some inspiration, here's 15 fantastic love letters.
#7. For sleep-deprived parents struggling to find the time to celebrate Valentine's Day:
A babysitter, a takeaway and a good movie
If you're a pair of tired parents, you'll appreciate this more than anything you could ever unwrap, even though it's not really a gift.
If the thought of getting dressed up and heading out for a meal sounds exhausting — especially when you've had a day of school runs, homework, time out, a thousand games of hide and seek — then why not get a babysitter (AKA grandparents) to watch the children for the night, order a takeaway (hello, no washing up) and stick a good film on?
You'll probably both fall asleep on the sofa by 10pm, but you'll also get to spend some quality, uninterrupted time together. And that's what the day is all about.
So, there you go, 7 romantic, thoughtful and thrifty gifts for your special somebody this Valentine's Day. From everybody here at Bamboo, we hope you have a great day, whatever you end up doing.
Author

The Bamboo Team

Posted

11 February 2019