Are you running out of things to do in lockdown? These museums have you covered!
Virtual events are going on at museums across the country (and the world!), so we thought we'd share some of our favourites.
1. Natural History Museum
This museum has a lot of great resources for kids and adults alike to enjoy during lockdown. Their "try this at home" page is updated daily with a ton of fun new activities for you and your family to do, from live q-and-as with scientists every Tuesday and Friday on a variety of fascinating subjects to a tour of one of the exhibits led by Sir David Attenborough. Also, their virtual tour gives you a chance to explore their many iconic exhibits from your home and at your own pace.
2. Churchill War Rooms and the Imperial War Museum
If you want to learn more about the two world wars, it is definitely worth it to check out these museums and what they have to offer. They have a virtual collection of many of their artefacts, including films, sounds, photos, and everything in between.  As well, they have a podcast that is sure to entertain your inner history buff.
3. National Football Museum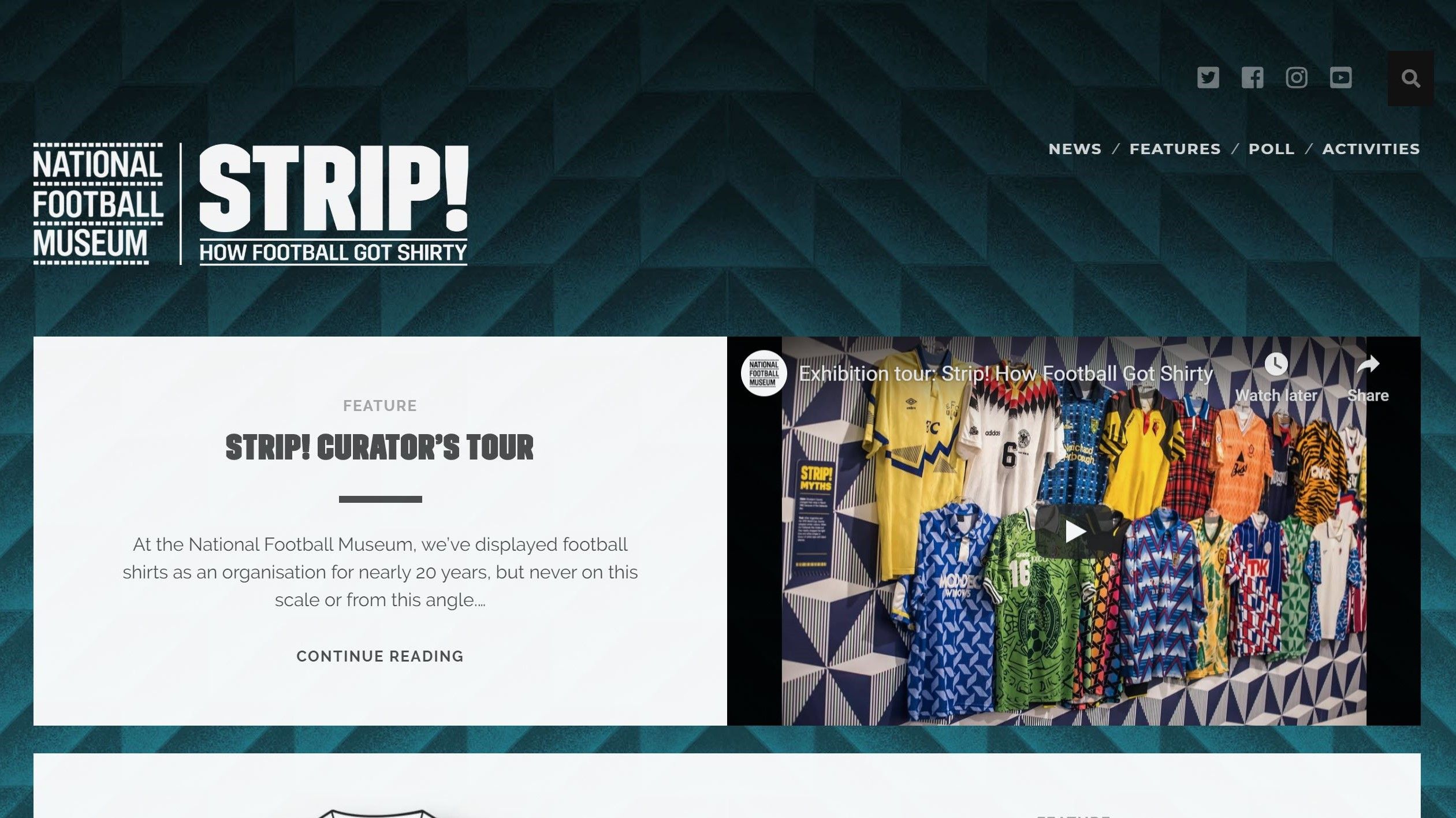 Even though we can't go to a football match, the National Football Museum in Manchester is keeping the football spirit alive. They have a fully online exhibition called "Strip! How Football got Shirty", that is fun for the whole family. There is also a workbook to go along with the exhibit to help make it a fun and educational experience for your child. As well, they have posted their collection of artefacts so you can look through. Be sure to also check out their activities and crafts, which range from colouring pages where you can design your own team crest to how to make your own trench football game.
4. The British Museum
The British Museum, home to the illustrious Rosetta Stone, also has a lot of ways to stay entertained during lockdown. They have a virtual tour (which also happens to be the largest interior space on google street view) as well as a podcast
and many other activities, like an audio tour, virtual galleries, and online materials made for their age group to help keeps the kids entertained while also learning. Also, be sure to check out their awesome interactive website called "history connected" that gives their artefacts context by showing how they relate to one another.
5. The National Gallery
The National Gallery has virtual tours that let you explore many of its beautiful exhibits. These exhibits include works by iconic artists like Van Gogh, Bellini, Michelangelo, Monet, and many more. If a virtual tour isn't what you're looking for, they have a collection of over 2,600 paintings to view and enjoy.
6. The Science Museum Group (SMG)
The Science Museum Group (SMG) is a collection of 5 museums across the country, all with their own unique themes and focus. They have pulled together some great resources to keep your kids entertained during quarantine, including apps and other learning resources as well as a collection complied from each museum. So whether your child loves space, trains, you name it, you'll find something for them to enjoy.
Now for 5 international picks!
7. J. Paul Getty Museum (LA, California, USA)
The iconic J. Paul Getty Museum in LA is known near and far for its excellent collection of art, and now you don't have to deal with LA traffic to see it! Their guide for exploring the museum at home gives updates about their podcast, blog, and highlights their current exhibits. They also have a virtual tour and collection in google arts and culture.
8. Pergamonmuseum (Berlin, Germany)
As Germany's most visited museum and as the home to the colossal Pergamon Arch, from which it gets its name, the Pergamonmuseum in Berlin is truly a must-see. They have a virtual tour set up so you can see their vibrant and unique collection of artifacts from all over the world.
9. The Louvre (Paris, France)
The Louvre is a museum that really doesn't need much introduction. Home to such recognizable art as the Mona Lisa, Venus de Milo, Liberty Leading the People, among many others, it is no question why this museum is so well known and popular, with over 10 million visitors per year. Definitely check out their virtual tour to get you fix of Paris and to see all the beautiful art stored underneath that glass pyramid.
10. Museu de Arte de São Paulo (MASP)  (São Paulo, Brasil)
The MASP has an impressive collection of art from all over the world, from Latin America to Europe to Asia and beyond. Its virtual gallery will take you through the 8,000 works in their collection, and architecture lovers should also make sure to look at the museum's unique exterior and its story.
11. The Metropolitan Museum of Art (NYC, NY, USA)
Lastly, but most certainly not least, is The Met in New York City. They have a giant collection of all of their at-home activities, including immersive views of their most iconic exhibits, live performances, and other videos, and an interactive art history timeline. If you're looking for some art books, the Met has over 500 free art books, but if that number is daunting, they posted their favourite 10.
If you are looking for more activities for your family to do during quarantine, make sure to read our article with other activities your kids can enjoy.
Did we miss a virtual tour that you loved? Make sure to let us know which ones we missed by commenting below!
Author

The Bamboo Team

Posted

2 June 2020