Back to blog
Retirement Planning 101: What you need to know before you retire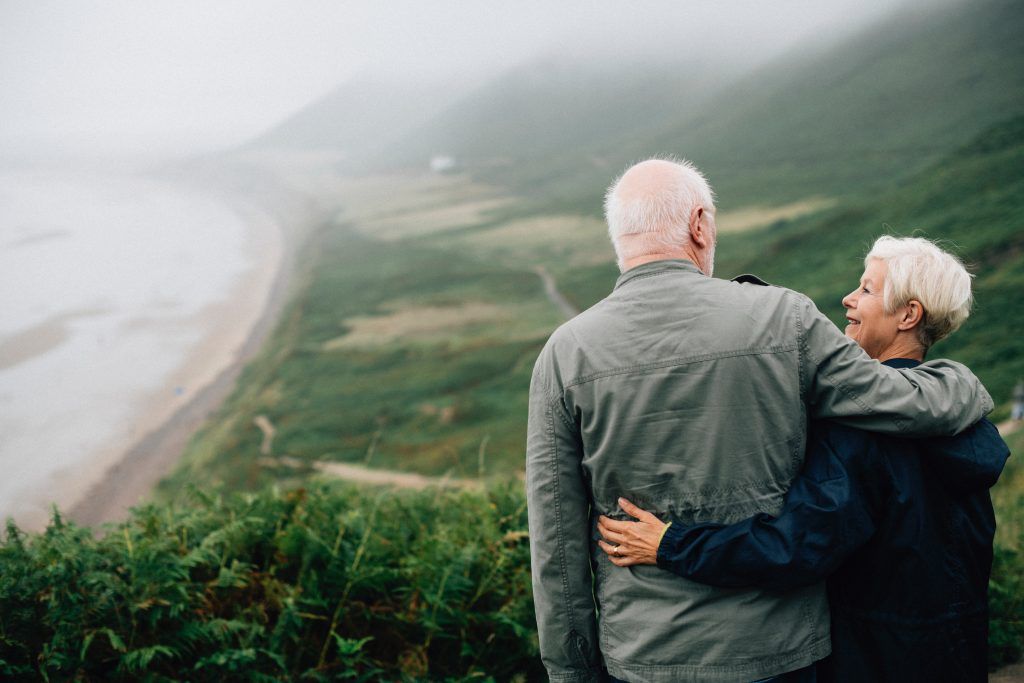 Whether you're thinking about giving up work and easing into a gentler, more relaxed life, or you are super eager and planning for the future now, we've got your back. There's nothing we love more than a good dose of financial planning and budgeting here at Bamboo. So, we thought we'd put together this quick guide to retirement planning. It covers what you need to know, from when you should start planning to some tips and tricks to help you enter retired life.
Retirement Planning 101: What you need to know before you retire
Retirement Planning, Stage One: Figure out your retirement income
Before you start to think about dates, plan your leaving party or dream of piña coladas on sunny beaches, it's always a great idea to make sure you've got the full picture. What your life will be like when you retire starts with how much money you are going to have.
There are a few steps to working this out, so we'll take you through each one.
Track down any lost or forgotten pensions. A

t the beginning of your career, you may have signed up for pension scheme after pension scheme, contributing here and there and not really thinking about them very much at all. 

As you get closer to retiring and get into your retirement planning, it's worth chasing these down and making sure they're added to your total. The Pension Tracing Service is free and does all the hard work for you. Make sure you use the government service, there are other services that do the same thing for a fee, and it is likely that you will get the same information.
Get your State Pension statement. Head to the gov.uk 

State Pension checker

and fill out the form to get an idea of how much the government will be paying you, based on your National Insurance contributions.

Check your private pensions. Your private and workplace pensions should give you an update on how much you've built up at the end of each year, but if you don't have that information, get in touch with them and request a balance.
Gather your savings and investments. Pensions are a great way to supplement your income when you're retired, but savings and investments can also play a crucial role. Make sure you've got a complete picture of your financial situation post-retirement before you start your retirement planning.
Retirement Planning, Stage Two: Think of ways to boost your pension
If you're getting deep into your retirement planning and realise that the amount you're going to retire on is less than you'd hoped, there's still a few things you can do. 
Increase your pension payments. I

f you're paying into a workplace pension where your employer matches your contributions, then this can be a good idea, but even if not, paying more into your pension each month will increase your pot come retirement.

Postpone your pension payout. P

ostponing the payout (either by working a year or two longer or taking a year or two before you start receiving payments) can allow you to take more money out per year, increasing your pension.

Take advantage of the benefits of salary sacrifice. The tax relief on contributions means that saving for your pension is already a good way to save for your retirement. Salary sacrifice takes this a step further. By using part of your salary to make an extra pension contribution each month two things will happen. You'll not only lower your tax bill, but you and your employer could save money of National Insurance payments too. Some employers may match this payment as extra towards your pension, which is a huge win. That said, you do need to be careful. Reducing your salary can affect borrowing, benefits and other financial commitments. Make sure you speak to a financial advisor before making any decisions if you aren't 100% sure.
Retirement Planning, Stage Three: Prepare for the day-to-day of retired life
Once you retire, it's likely that you may need to change your lifestyle a little bit. Not only is it likely that you're going to have a little less to live on every month, but you're going to have more free time to spend less money. That said, there won't be work-related expenses — like lunch, a morning coffee and possibly travel — so you might break even. However, either way you cut it, your retirement planning would not be complete without considering how to make sure you can survive on whatever income you're anticipating.
Budgeting of course, is key. We've written countless articles about budgeting, so we're not going to get into detail here, but they are worth checking out if you're thinking of ways to make your money go further. Making sure you've paid off your debt is equally important too. This will help you stay on top of your money during retirement. And it will stop you spending your golden years worrying about paying back debts.
So there you have it, our quick guide to retirement planning, from plumping your retirement pot to making sure you're free to enjoy your golden years once you've left work for good. If you'd like more in-depth advice about retiring or retirement planning, Pension Wise (a government service) offer phone and face-to-face sessions to help you fully prepare for retirement for free. Head here to book your session and get ready to enjoy your life away from the 9-to-5.
Author

The Bamboo Team

Posted

27 March 2019