Back to blog
Guest bedroom ideas on a budget: Quick and simple tips
Here are some guest bedroom ideas perfect for a tiny budget. Setting up a guest room doesn't need to cost a fortune, and in some cases your room doesn't even need to be a room in its own right!
Birthdays, holidays, parties, Christmases, girls nights out, boys nights in… the reasons to have a guest bedroom in your home are endless. However, there are a few important things to consider when setting up a guest bedroom, starting with the room itself.
Guest bedroom ideas: colours, lighting and bed
Are you converting an existing room to a guest bedroom? Or turning a corner of your living room into a space that can double as a sleeping area? Perhaps you are building an extension just so you can have an extra bedroom?
Either way, it's important to get the colours, lighting, and mood of the room just right so that your guests can enjoy a good night's sleep in a stylish and comfortable space.
Remember that if you're creating a dual purpose room, that any colours and furnishings you use work just as well during the day as they do at night.
But the most important piece of furniture in a guest bedroom is the bed itself, and this is where you need to weight up how often the room or space will be used against how much floor area you have to spare. For example, if the room or space will only be used occasionally, you can sacrifice some sleeping comfort for floor space by picking up a pull out bed that doubles as comfy seat. This type of bed can convert from a stylish armchair or sofa in seconds which is also ideal if you have unexpected overnight guests.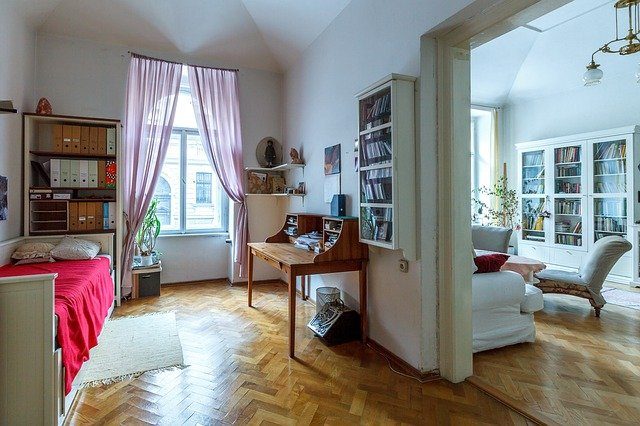 If you're converting a room into a guest bedroom and you don't need to worry about saving space or using the room for anything else, you can really push the boat out by purchasing either a double bed or two single beds, or even bunk beds depending on who is likely to use the room. And if the room is going to be a permanent bedroom, it also gives you the chance to really make the most of the decor, with matching bed linen, rugs, curtains and more!
Author

bambooloans

Posted

8 September 2016