Back to blog
Ways to save money when you're travelling on a budget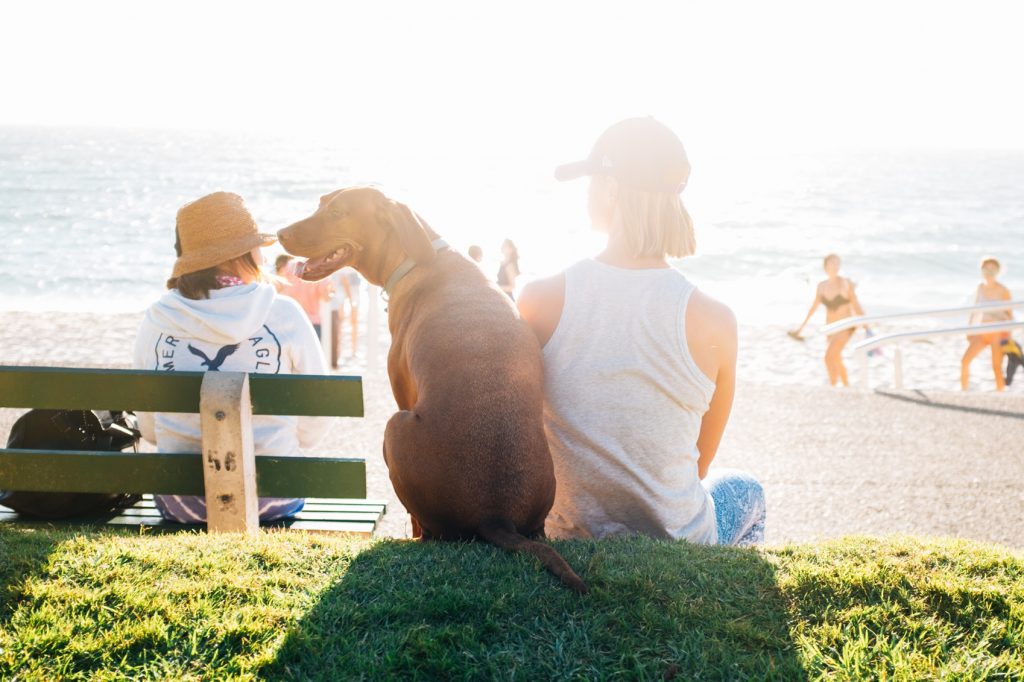 Travelling on a budget or planning a cheap getaway can be difficult, especially if you want to go away during peak periods. However, there is a way to save money while you're travelling without having to miss out on all of the good stuff.
We've all been there. You've had the nagging thought that you want to go on holiday for a while. You've been trying to ignore it, but it keeps popping up.
'Think of the sunshine.

'Think of the sangria'.

'Imagine the sand between your toes'.
And then you log onto Facebook and before you've even scrolled, somebody that was in your class at school has uploaded 200 pictures to the album 'Cambodia 2016' and the wanderlust hits you. Hard.
You've got to book a holiday this second.
Reluctantly, you check your bank balance, knowing what you'll see, but hoping for a miracle. No such luck, no holiday for you.
However, if you're clever about it, there are ways to really keep down the price and save yourself an awful lot of money without having to sacrifice any of the experiences.
Read more about travelling on a budget below.
Travelling on a budget: Planning your trip
1. Avoid school holidays and peak periods, if you can. In some cases, you can slash the cost in half by travelling a week before or after the school holidays.
2. Use a budget calculator, spreadsheet or planner to see where you're going to spend the money, where you can save and whether you can afford to splurge on a nicer hotel!
3. Look into cheaper travel alternatives like trains or coaches. Although flying is much more convenient, it's often significantly cheaper to spend an extra few extra hours and save the money to spend when you arrive.
4. If you would rather fly, use a budget airline and compare the prices of flights on Skyscanner. Flying late at night or early in the morning can save you up to £50.
5. Avoid tourist hotspots when hungry. Instead walk a few minutes more and find somewhere that cooks for the locals – the food is often better, more authentic and – most importantly – significantly cheaper.
Travelling on a budget: Choosing a destination
6. If you're travelling in Europe, your money will often go further in countries not part of the Eurozone. Hungary and Croatia both still use their own currencies and you can often get a much better conversion rate for your money.
7. Be cheeky and negotiate. You'd be surprised at how much you can save by being cheeky and asking for a cheaper price from your airline or hotel.
8. Achieve suitcase zen. Don't take anything that you don't need. You can buy non-essentials when you're there, and you'll save money on the baggage. If you're a true Zen suitcase master, try and keep everything you take under the hand luggage weight and save yourself the baggage fee.
9. Get out of town! If you're planning a city break, try staying in a nearby location that has good transport links, you'll save more money in accommodation costs than you'll spend on transport. Plus, you'll get a much bigger room for a fraction of the price.
10. If you're really on a budget, perhaps consider couch surfing. You get to stay in local people's homes for free, get a unique experience of their culture and – best of all – you make a few local friends who can tip you off on the local places that won't break the bank.
Travelling on a budget: While you're away
10. If they're on offer, take full advantage of complimentary breakfasts. Eat as much as you can, and sneak some out for lunch later.
11. Get cultural. A lot of local culture is free – from gigs in parks to museums – so be sure to ask around.
12. Take more photos, buy less souvenirs. Think of any holiday you've ever been on – do you still look at the fridge magnet or wear the beaded bracelet? Thought not. I bet you still look at the photos though.
13. Take a walking tour of the city. In every major city, you'll always find a walking tour of the main sights. You'll get to learn a lot about the culture and the history of the city, and you'll get a decent amount of exercise too. You're expected to tip at the end of the tour, but it's not unusual for people to slink off as the tour winds down and avoid tipping…
14. Take a look at Virtual Tourist or Lonely Planet – their guides are full of cheap things to do, many of them hidden gems you would never have come across otherwise.
15. Cook for yourself. If you've got access to a kitchen in a self-catering apartment, cooking for yourself can not only save a stack of money, but a trip to the local market for ingredients can be an experience all of its own. Plus, you'll get a chance to try out your foreign language skills (or just point and smile!).
Travelling on a budget: Moving around
16. Travel overnight. If you're moving around between cities, try catching a train overnight. Not only will the ticket be cheaper, but you'll save a night's accommodation by having a kip on the train.
17. Talk to the locals. This can turn an average trip into an unforgettable one. Locals often love to befriend tourists, and can help you hunt out the bargains, take you to the best bars and warn you of any scams. Plus, you'll make a new friend for the duration of your stay, which is invaluable if you're travelling on your own.
Have you been abroad on a shoestring budget? Have you got any sneaky tips to save money while sacrificing on having the time of your life? Let us know in the comments below.
Author

Jack Barclay

Posted

20 July 2016