Back to blog
Student tuition fees reduction: would it actually help those who need it most?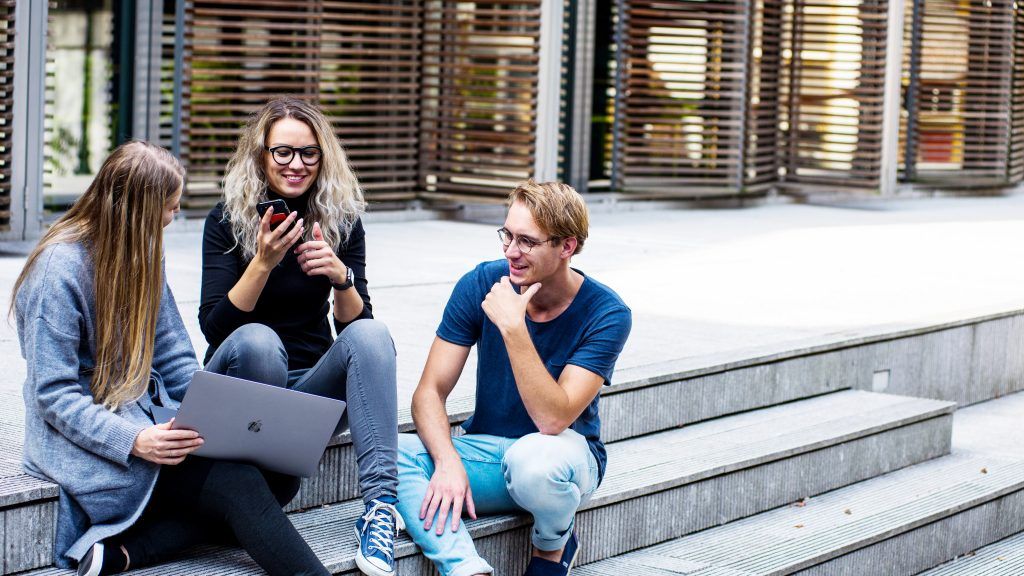 With news stories breaking about the possibility that the government is considering a tuition fees reduction to £7,500 (from £9,250), we take a look into the complicated world of student loans and the attempts to level the playing ground for students of all backgrounds.
The Augar Review, a governmental review set up by Theresa May to investigate tuition fees reduction, suggests that the government are considering cutting tuition fees to £7,500 a year, down from £9,250.
In fact, the full review proposes:
Tuition fees reduction from £9,250 to £7,500

All unpaid debts would not be cancelled until 40 years after graduation, rather than the current 30 years

Loan repayments start at the lower point of £23,000 rather than £25,725

Re-introduction of non-repayable maintenance grants of up to £3,000

University funding would be targeted towards high-cost subjects and those considered a priority
Here's everybody's favourite money-guru, Martin Lewis, breaking down and commenting on the report:
This report comes after years upon years of debate around tuition fees reduction and headline-grabbing protests against tuition fees, dating all the way back to before the Conservative-Liberal Democrat coalition government in 2011.
And the reason for student unrest isn't difficult to see either: at the moment, the UK's education is one of the most expensive in the world, with sky-high tuition fees and a post-graduation interest rate of 6.3%.
As such, it's not uncommon for political parties and think tanks to push the idea of going beyond tuition fees reduction to scrapping tuition fees altogether, especially as it would help poorer students or students from disadvantaged backgrounds go to university.
In fact, in November of 2018, the Labour Party said:
"Labour has shifted the political consensus: there is now little support for the idea that students should face tens of thousands of pounds of debt, simply because they have exercised their right to an education.
The next Labour government will scrap tuition fees and bring back maintenance grants, making higher education accessible for all as part of a National Education Service."
So, if there's talk of scrapping tuition fees altogether, would the changes in the Augar Report make a difference? 
Theresa May has argued that the measures introduced in this report would remove barriers for poorer students and prevent people from feeling that "because of who they are or where they are from, the world of higher education is not open to them".
However, upon closer inspection, many of these changes would seem to benefit higher-earning students the most.
In fact, The Institute for Fiscal Studies (IFS) says that the biggest winners will be the highest earners.
These higher earners will pay off their debts quicker, saving on the UK's high interest on student loans, while students that graduate into lower-paying jobs will have to pay more because of the 10-year extension on the cancellation of unpaid debts.
(Student loans are currently "cancelled" after 30 years, no matter how much or little have been paid off.)
On top of that, there's the argument that scrapping or lowering tuition fees could plunge universities into financial ruin, closing establishments and limiting the number of courses that are often available to students from poorer backgrounds.
As The Guardian put it: "once a cut is made in tuition fees, universities will get substantially less money for teaching; and lower earners gain nothing as they continue to pay at the existing 9% of their income for the foreseeable future."
In fact, David Plunkett, the former education secretary, also thinks this is not the right solution to the problem:
"Simply cutting the tuition fee would not help the bulk of poorer and medium-income students in later years, while it would simultaneously damage the quality of our university system."
And in the BBC's detailed analysis of the proposed changes, they conclude:
"It is the middle earner who would really be hit by the new system, with estimated lifetime payments rising from £14,844 to £26,667, as a result of the lower payment threshold and having to pay for an extra 10 years."
All of the higher earners would find themselves better off under the proposed system as a result of the lower annual fees and paying their loans off faster as a result of the lower threshold, which means they pay less interest overall.
"They may also benefit from a proposed cap that limits the amount of interest that may be paid by preventing anyone paying more than 1.2 times their original borrowing after adjusting for inflation."
So, if cutting or scrapping tuition fees isn't the solution, what is? 
There are three alternative solutions to the student loan problem that the government are currently considering:
A sliding scale for tuition fees:
Damian Hinds, the Secretary of State for Education, has proposed the idea that tuition fees should vary depending on what course you're studying and what you can be expected to earn after university.
Engineering, medical and science students would be charged more than humanities students, for example.
However, the Prime Minister and other politicians have argued that this would act as a deterrent for students from poorer backgrounds to apply for the more expensive, well-paying subjects, hampering social mobility.
Maintenance grants:
Bringing back maintenance grants could help poorer students study at university without the worry of crippling debt, the government has argued.
These grants would certainly help poorer students, but they wouldn't solve the problem entirely, especially if the new proposals make it worse for middle income students. At best, they'd be a psychological incentive, making the immediate cost of heading to university feel lower.
However, they'd have almost no effect on the long-term cost of university. So, while they'd be a great addition, they don't solve the root problem of student loans: the long term debt.
Review of interest rates:
Research from the Institute for Fiscal Studies shows students can face eye-watering levels of interest on their student loans. Some students end up paying more than £5,800 in interest charges before leaving university, with some students accruing up to £40,000 in interest by the time they've paid their loan off (or it has been cancelled).
Lowering the interest rate from 6.3% (the highest in the world) would allow the students to pay back less over time, but also increase the chances of them paying their loans back in full, bringing more money back to the government and making student loans more affordable.
At the moment, three-quarters of students will never pay their student loans back, according to The Independent.
This strategy is the one that Martin Lewis, who we saw is pretty clued up on these things, supports.
But, as you can see, there's no neat and tidy answer to the student loans issue.
With so many students heading to university, it's almost impossible to reach a conclusion that's fair to everybody.
However, it's increasingly clear that the plan to focus on tuition fees reduction won't benefit those who need the help the most and will, in fact, benefit those who don't really need the extra help.
And so, with opposition to the Augar Report on both sides of the aisle and in the UK press, we'll be watching this story closely and keeping you updated on any changes.
(And with a Conservative leadership election underway, we're sure that there will be some changes by the next Prime Minister who'll be keen to make their mark. Watch this space.)
For more advice on student loans and making your money stretch further at university, check out the student loan articles over on the Bamboo Blog.
Author

The Bamboo Team

Posted

28 June 2019